Questions Posted by Patients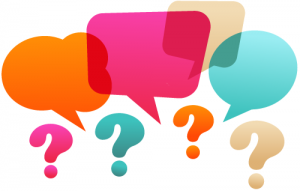 Q: Hi, I'd like to ask you about whether root canal therapy can be implemented via laser, and also, would laser be beneficial after a pull out operation and in what conditions we can make use of laser?
A: As far as I know, root canal therapy is not performed with laser.  Laser is used only in cleaning the root canal.  Dentists may have put this as "root canal therapy with laser" to be more easily understood.
Laser is used only during minor surgical operations (which is usually gingival surgery). Laser burns the operation area since it is system operating with extremely high temperatures, thus the capillary vessels are cauterized, resulting in no bleeding.  So, we can say that healing is also faster due to these reasons. We have used laser in some whitening procedures as well in our clinic, but the results were not so significant.
Q: Hi Mr. Tokman; do you work on children's teeth also?
A: I personally do not deal with kids teeth, however a pedodontist colleague works 1 day per week at our clinic.
Q: Mr. Tokman, please accept my regards.  I plan to implement zirconium. I would appreciate if you could publish the photos taken before and after your treatment.
A: Zirconium treatments should not be implemented at the frontal area unless it is inevitable.  This is the reason why I do not usually post the rear area treatment photos on my page. Hello Mr. Tokman, ı'd like to get some information about the following: I have separated teeth, I'd like to have this problem fixed  asap without using bracelets.  I saw some people who had that treatment, but too obvious that it's artificial and that's the reason why I doubt about it.  I can send you photos if you like, I know it's not convenient to ask the price without getting examined, but can you provide an estimated price? Thank you in advance.
Your condition is not only about your two front teeth, teeth next to those should also be included in the treatment. If only the gap between the two front teeth is to be processed, they would look too wide and a good aesthetic appearance cannot be achieved.  There are two methods:
Composite bonding system.
Ceramic system.
Ceramic system has further subdivisions.
If we consider the treatment for a total of (minimum) 4 teeth, price would start at xxxTRY per tooth and can increase up to xxxx-xxxx TRY.  Also, there is a much higher level system, implementation price in Turkey is xxxx per tooth.
Q: Hello, I will get my impacted wisdom tooth with dental surgery and I'm very scared.  Please answer my question about the surgery, how many minutes would it take and will I be anesthetized?
A: You will be anesthetized with local anesthesia. It would not be convenient to pronounce a certain duration since every tooth has a unique position within the jawbone.  Plus, it would be very misleading without even having seen your x-ray images. 30 minutes on the average would be normal for a pull out operation; but operation times can be 10 minutes in one case and 1.5-2 hours in another one.
Q: Hello Mr. Tokman, I suffer from the extending gap between my two front teeth, what could we do about it?
A: First of all, we should determine and eliminate the root cause for this further separation, otherwise, no matter what is done, they might still continue to get further separated.  Still, ideally Laminate Veneer or E-Max Hi-Ceram materials are used in such cases – that is, to fill in the gaps between the teeth.
Q: Hell Mr Tokman, what do you suggest me to make my teeth whiter?
A: You may consider teeth whitening or lamination if you're not a smoker. And of course, you can prevent them from turning yellow via regular brushing.
DO NOT HAVE A QUESTION MARK IN YOUR MIND
You can send your new question by filling out the form below.